Rotary Club of Space Center

District 5890 (589) Governors
in Chronological Order


DISTRICT 589
W. H."Bill" Avery
Jewell Benson
Tom Niland
Herbert D. Zapp
Arthur D. Derby



1962- 63




Ed Bacher
Picture from the April 18 - 20, 1968 District  589 Conference 








1963-64
Viril R. Lee
Choyce Allison
(Elected but did not serve - Deceased)





Ed Bracher
Picture from the April 18 - 20, 1968 District  589 Conference








  1965-66

R. B. (Red) Clouse
Clyde L. Coleman
George A. Shoultz
Picture from the April 18 - 20, 1968 District  589 Conference 


George Shoultz was born in Bay City, Texas.  He received his B.A. Degree from Rice University, in June of 1940 and in August of that year married his wife Christine, a University of Houston graduate, they have two daughters, Mrs. John Nelson, presently living in Clear Lake City, and Mrs. Michael Becker who resides in Fort Worth, Texas.

In February, 1942 George enlisted in the U.S. Air Force, served four years and was released from active duty as a First Lieutenant in March of 1946.  He and his family moved to Bay City in June 1946 and he entered the Practice of Public Accounting.

He is Past Commander of American Legion Post No. 11, a Past District Committeeman of the Boy Scouts of America, an Elder in the Presbyterian Church, and active Chamber of Commerce Committeeman.

George was elected to the Bay City Rotary Club in October 1946 and was President of the club in 1951-52.  He has served in nearly every office of the Club, Vice-President, Director, Secretary, Treasurer, and Chairman of most of the important committees.  He has served the District on three occasions; as Conference Chairman of the District Conference held in Bay City in April, 1965; as Crairman of the District Assembly in May, 1956, and as Chairman of Arrangements for District Governor Tom Dyal in April, 1958.




1968- 69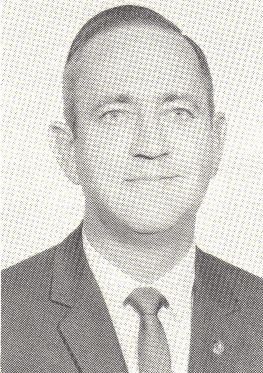 Alden O. Bailey
Picture from the April 18 - 20, 1968 District  589 Conference 









1969- 70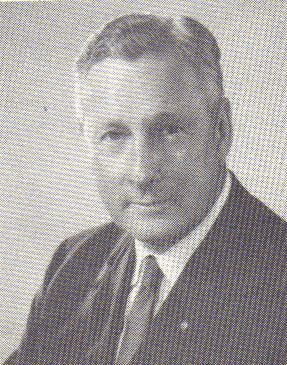 Edward M. House
Picture from the April 18 - 20, 1968 District  589 Conference 


 
Ernest D. Upham 



1972-73




George A. DeMontrond, Jr. 
Picture from April 6-7, 1973 District Conference Program




George A. DeMontrond, Jr., was born in Houston, Texas. He and his wife, Betty, have three sons. He is a graduate of New Mexico Military Institute and Southern Methodist University.

He is President of DeMontrond Buick Company, DeMontrond Racing Team, President of DeMontrond Oil Corporation, and currently President of the Houston Buick Dealers Association.

He serves as a Director of the Houston Horse Show Association, Houston Livestock Show and Rodeo, Sam Houston Area Council Boy Scouts of America, Salvation Army's Boys Club, Museum of Natural Science, National Board of Amigos de Las Americas, and the First National Bank of Bellaire. He is a member of the Executive Committee of the Vince Lombard! Award Dinner and a member of the Chamber of Commerce Advance Planning Committee.

He is past chairman of the National Buick Dealers Council and served on the President's Advisory Council. He is a past president of the Phi Delta Theta Alumnus Association, past Commadore of the Lakewood Yacht Club, and a board member of the Salvation Army's Boys Club.
George is a Charter Member of the River Oaks Rotary Club and served as president 1961-62. He has served Rotary as District Conference and Assembly Chairman, and as District Governor's Representative. He served as an officer in World War II.

He is a member of the River Oaks Country Club, Lakewood Yacht Club, holds membership in National, State and City Automobile Dealers Associations, A nerican International, Texas and Gulfcoast Charolais Associations and the American Brahman and Longhorn Breeders Association. He is a long-time Shriner and Mason.

In February, 1973, he was presented the Humanitarian of the Year Award by the Southwest Brotherhood Lodge of B 'nai B Vith at their 12th Annual Awards Dinner.

Write up and picture taken from the District 589 Conference Program .  April 6 and 7, 1973.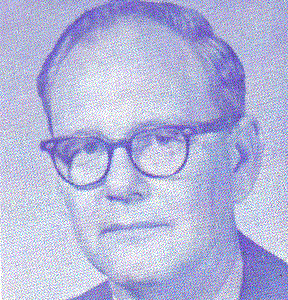 Wayne Holland
Picture from the 1973-74 District 589 Information 

George McCrocklin
Picture from the 1974-75 District 589 Information 

Joe Hall  
Picture from the 1975-76 District 589 Information 

Mike Gibson
Picture from the 1976-77 District 589 Information 
George H. Gentry
Rabbi Robert I. Kahn



1979-80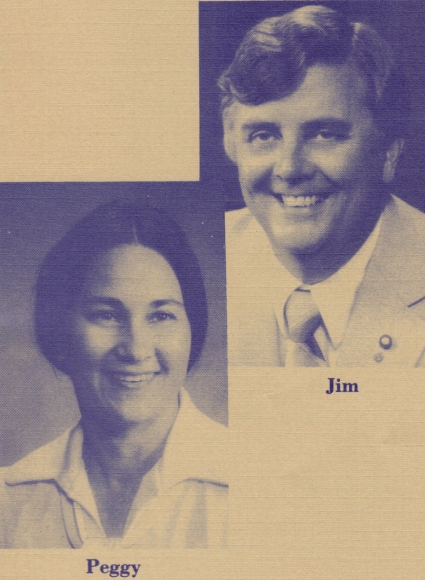 James E. and Peggy Carrell
Picture from the 1979-80  District Directory
Paul W. Jury's personal write-up November 19, 2008
As for me, I served as governor of our district in 1980-81.  Our theme for that year was "Take Time to Serve".  We were led by Rolf Klarich from Finland as our International President.  I am a native of Houston--an east ender.  I graduated from Milby High School.  I attended Sam Houston State University and received my degree there in 1950. 

My wife Marjorie, who hails from Galveston, also graduated from Sam Houston.  We recently celebrated our 58th anniversary.
My working life consists of 22 years as a professional YMCA director and 23 years in banking.  At the time of my serving as our district governor, I was a senior vice-president of Peoples Bank of Houston.  I retired in 1994, after serving as president of Lockwood National Bank in the industrial section of Houston for 12 years. 

Marjorie and I have lived in Friendswood, Texas since 1992.
Rotary has been an important part of my life.  I have had 45 years perfect attendance and am working on 46 years.  I served as president of the Rotary Club of Harrisburg in 1967-68.

Picture from District Governor Jury November 19, 2008.



1981-82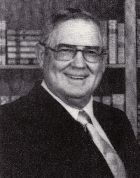 Dr. Floyd D. Boze
Picture of Floyd Boze on member's ledger August 20, 1973
Program for installation of Floyd Boze as District 589 Governor June 30, 1981

Dr. Floyd Boze is the Business Development Officer at the First City Bank of Clear Lake and is professor emeritus at the University of Houston at Clear Lake City,
Floyd, along with his twin brother, Lloyd, was born on a farm in Fannin County, February 7, 1918, and grew up in Commerce, Texas.  He holds B.S. and M.S. degrees from East Texas State University and a doctorate in Administration from the University of Tennessee at Knoxville.
He received his commission in the U.S. Air Force at Yale University during World War II, serving in both the CBI and European theaters. He was recalled to active duty during the Korean Conflict before retiring as a Colonel.  He has held administrative positions at Panola College, Carthage, Texas; Angelo State University, San Angelo; the University of Tennessee; and Texas Tech University.  He has served both the Texas Association and the Southern Association of Collegiate Registrars and Admissions Officers as President and has served as advisor to the President of the Community College of the Air Force.
His wife, Dr. Nancy Boze, is a professor of Professional Education at UH/CLC.  She was named a Paul Harris Fellow last November by Karl K. Kobs of Tulsa, Oklahoma.
The Space Center Rotary Club honored Floyd by naming him a Paul Harris Fellow at its meeting April 6, 1981.
Nancy and Floyd have two married children - William F. Boze, of Houston, Ann Boyd of Deer Park, and a grandson, Charles W. Boze.
Floyd has been a Rotarian 33 years and has served in practically every capacity as a member of the Carthage, San Angelo, Lubbock, and Space Center Clubs.  He has attended Rotary meetings in more than 20 foreign countries. Floyd has been a Rotarian 33 years and has served in practically every capacity as a member of the Carthage, San Angelo, Lubbock, and Space Center Clubs.  He has attended Rotary meetings in more than 20 foreign countries.  He also enjoys Rotary in the Golfing Fellowship, having won the Carl Miller trophy at the Rotary International Golfing Fellowship tournaments at St. Andrews, Scotland, in 1974 and again at Crans, Switzerland, in 1980.

Picture and write up from the 1981-82 District Directory.

A letter from President Ligrani of Rotary Club of Space Center to the District 589 Governor Nominating Committee dated December 31, 1979 recommended Mr. Boze for district governor.  Also included is a vita on Mr. Boze, a Rotary International Notification of Rotarian Moving to Your District, and the Club's membership proposal for Mr. Boze.





We look forward to a great year with District No. 589.  Already, the fellowship and enjoyment has begun, and we know that it will continue through the year.

All of the people who have agreed to serve in the various district assignments have been given the charge to help the Clubs and the Rotarians in our district in every way we can to strengthen their programs and their service, so that each Club will derive all the benefits that Rotary offers.  If each day, we all think. . . How can I serve and follow the Object of Rotary and the Four-Way test? . . . The world will be a better place because we came.

Picture and write up from the 1982-83 District Directory.






Dear Fellow Rotarian, 1984-85 is a year of great responsibility for you as a Rotarian. Unless you are the exception rather than the rule, your total knowledge of ALL Avenues of Service and ALL programs and projects of Rotary may be limited. This directory is designed to strengthen that possible weakness. I encourage you to use it.

The next time someone asks a Rotary question, refer him to this directory; when someone is negative about a project, research it with a club that has been successful. Problems with club bulletins, public relations scholarships, free enterprise and programs may be solved simply by calling for a knowledgeable speaker or leader to simply show you a different, prospective approach

All listed committees are composed of experienced Rotarians who have voluntarily offered to serve you and your club. Use them. They can provide expertise, weekly programs, knowledge and guidance. Make this directory available to your Officer, Directors and Committee Chairmen; for with its help, you can be far more successful.

I personally make you this promise.  If you cannot find the answer to any Rotary question from this assembled group....call me and I guarantee an answer.
 
Picture and write up from the 1984-85  District Directory.
 


 Ray Potter

Picture from the 1985-86  District Directory



1986-87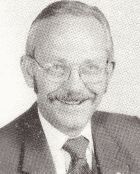 W. "Walt" L. Lackey

"Rotary Brings Hope" our International theme for 1986-87 is as appropriate as the theme emblem . . . our Rotary Wheel.

A wheel of commerce and industry now a wheel of hope: For children without polio, For food for all people, For a life worth living, For a world at peace.

1986-87 is your opportunity to bring hope to many people through Rotary and our four avenues of service, both locally and internationally. I am confident that on June 30, 1987, we will all look back with pride on our accomplishments of bringing hope!

A photo of a visit to the Club.

Picture and write up from the 1986-87 District Directory.






1987-88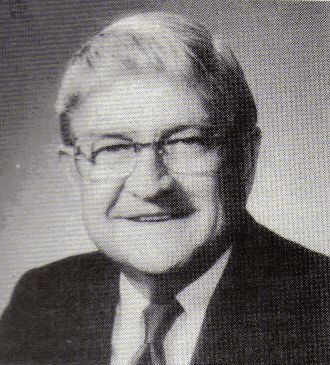 Alvin R. Busse
In Memory Of

Dear Fellow Rotarian,
This should be a most unique and enjoyable year for Rotary International and all Rotarians in District 589.
It marks the 75th year that the programs of Rotary have contributed to the good and welfare of this area.
It marks a year in which we will begin the PolioPlus project-at home with mass free immunization of our youth, complete District funding of PolioPlus; strengthen District services to all Clubs, send and host two Group Study Exchange teams - Federal Republic of Germany and Peru; stage a community-wide small business promotional program; significantly increase club involvement in World Community Service and Rotary Foundation funded programs, welcome women into Rotary and prove that in a down economy people of goodwill, dedicated to serving their fellow man, can survive, grow and raise the spirit of all through a demonstration of concern.
This Rotary year, we have the best trained group of Club presidents ever, a District Leadership Team comprised of knowledgeable and dedicated Rotarians from all 56 clubs — and a demonstrated spirit of unity directed toward service, dedicated to helping Rotary grow and having fun doing it while building lifelong friendships.

Picture and write up from the 1987-88 District Directory.
Roy Long


Roy Long is the governor of District 589 of Rotary International for the Rotary year 1988-89.  A senior active member of the Rotary Club of Houston Heights, Roy formerly held the classification of Grain Handling Equipment.
Invited into Rotary in 1974, Roy progressed rapidly in the Heights club serving as director, secretary, and president-elect.  He was named Rotarian of the year by his club in 1983-84.  The following year he served as president of the Houston Heights club.  During his year as president both he and the club received numerous citations and awards both from District 589 and Rotary International.  Particularly noteworthy was the recognition of 36 new Paul Harris Fellows in the club.  This was also the first time that a District 589 club had ever reached the 100 percent level in Rotary Foundation contributions as all of its members became either sustaining members or Paul Harris Fellows.  For his efforts, Roy was honored as District 589 Rotarian of the Year, receiving the Governor's Special Award.
Both Roy and his Rotary Ann, Marquita, are Paul Harris Fellows.  Because of his strong belief in the works of the Rotary Foundation, Roy wears the 5-sapphire Paul Harris pin signifying a personal contribution of more than $5,000 to the foundation.
Roy and Marquita have a son, Robert, who lives in Tucson, Arizona.  A native of Dallas, Roy moved to Houston in January, 1946, after serving four years in the U.S. Army during World War II of which the last three years were in combat zones in North Africa and the European theater.
Roy's first job in Houston was with Houston Belting and Supply Company.  In 1953, he was named vice-president and became a principal of Houston Belting and its subsidiary Houston Steel Fabricators.  Roy is still active in these firms that are engaged in the manufacturing, design, and sale of elevating, conveying, feed mill, and grain storage facilities.

Picture and write up from the 1988-89 District Directory.

Sonny is a senior active member of the Memorial-Spring Branch Rotary Club.  He joined the River Oaks Rotary Club in 1962, classification "Securities" with E. G. Nichols & Co., Inc.  He resigned from Rotary in 1968 because of family responsibilities, and rejoined in 1970 with the Memorial-Spring Branch Rotary Club.  He changed his classification in 1977 to "Blood
Services" and was Executive Director of the Institute of Hemotherapy at the Medical Center until his resignation and retirement in 1981.
Sonny was honored to be President of the Memorial-Spring Branch Rotary Club in 1985-86.  His club further honored him with the Four-Way Test plaque and a Paul Harris Fellow.  In 1986-87 Governor Walt Lackey appointed Sonny Chairman of the Polio Plus Committee and further honored him at his District Conference in New Orleans as District Rotarian of the Year.  In 1987-88 Governor Al Busse retained Sonny to conclude the Polio Plus project.
Sonny and Ann were married in September of 1983.  She, too, is a Paul Harris Fellow.  A native Texan, Sonny joined the U.S. Marine Corps after high school graduation and graduated from Southwest Texas University in 1953.  He entered University of Texas (HOOKUM HORNS) Law School for a short time and then moved to Houston in 1955.  He has two grown children - Brett, living in Houston, and Jennifer Roberts, married with one daughter, Kimberley, living in Marietta, Georgia.  Priorities this coming year for Sonny are Rotary, wife Ann, and golf.  Ann points out the first two priorities will change places July 1, 1990.


Picture and write up from the 1989-90 District Directory.



Dr. Tyler A. Baker



Tyler is a member of the Brazosport Rotary Club with the classification of Chiropractor.  He joined the club in 1976, having maintained a perfect attendance record since joining.  Tyler served as President of the Brazosport Club in 1986-87 after serving on the board and other offices.  He is a Paul Harris Fellow.
In the District he has served as International Chairman, Friendship Exchange Chairman, Chairman for the Friendship Exchange with Canada in 1985, Team Leader for the Group Study Exchange Team to Norway in 1987.
Tyler has been active in the community, serving on the City Council of Lake Jackson, for three terms.  He was honored to be selected to serve on the Texas Board of Chiropractic Examiners for six years.
Mildred and Tyler were married in 1950, and have three children, Linda Riek of Dallas, Donna Faickney and Kevin who reside in Lake Jackson, plus four grandsons.

Picture and write up from the 1990-91 District Directory.





Robert G. Fitts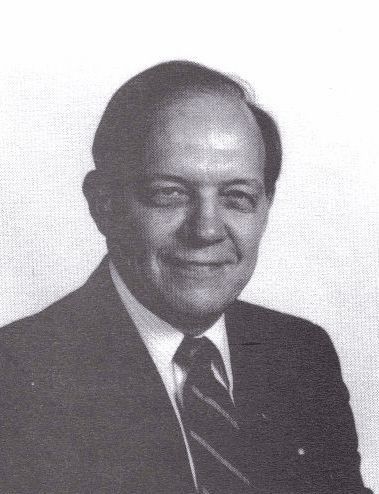 Robert Lee "Bob" Ellis

Bob Ellis has been a member of the Bellaire/SW Houston Rotary Club for thirty years.  He has maintained perfect attendance for twenty-seven years.  He is now classified as Senior Active, but previously held the classification of General Dentistry.  He was president of the Bellaire/SW Houston Rotary Club in 1965-66.  Bob has served his Rotary Club and our Rotary District in all four Avenues and on many committees.  The Bellaire/SW Houston Rotary Club has honored Bob twice by presenting him with Paul Harris Fellowships.
Bob and his wife, Leanna, have been married for 39 years and are proud parents of two married daughters and four grandchildren.  Bob and Leanna's daughters, Pom and Cindy. grew up attending, with their parents, nearly every District 589 Rotary Conference.
Bob Ellis attended The University of Texas in Austin and there received a Bachelor of Science degree in Pharmacy.  After a short career as a Registered Pharmacist he served two years in the Army.  Following his military tenure, Bob returned to the academic world and acquired a Doctor of Dental Surgery (D.D.S.) degree from the University of Texas Dental Branch in Houston.
Bob has spent all of his professional dental career practicing General Dentistry in Southwest Houston.  He was awarded the title of "Fellow" of The Academy of General Dentistry in 1984.
Governor Bob has served in leadership roles in Public Schools, in the Methodist Church and in civic, hobby, and community organizations.
He is a model train enthusiast and enjoys computer applications and writing poetry and prose.

Picture and write up from the 1992-93 District Directory.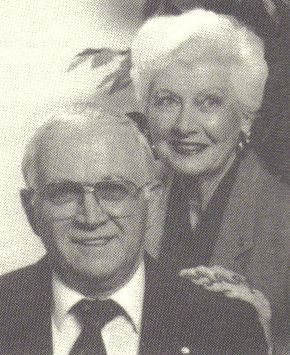 Billy and Anne Weseman

When Bill was elected to serve as Governor of District 5890, he decided that it was a good time to retire. He had been president and owner of WECO, Inc., Electrical Contractors since 1965 when he founded the company in Clear Lake City, near Johnson Space Center.

Bill is a member of the Arabia Shrine Temple and was a member of the Motor Escort Unit, the Harley Davidson championship precision drill team, which competed throughout the United States. He has also been active in the YMCA, Little League, Chamber of Commerce and other community organizations.

In 1966, he joined the Space Center Rotary Club and served in several capacities over the years, becoming president of that Club in 1988-89. In his year as president, Space Center Rotary hosted the District Assembly and the District Foundation Seminar. Also, during that year, a Rotaract Club was founded and the first "Drug Awareness Essay" contest was held. The Rotary Foundation was supported by making 31 new Paul Harris Fellows in the Club and District Governor Roy Long awarded Space Center Rotary an "Outstanding Club Award". In 1991, Bill served as District Conference Chairman and was honored by District Governor Tyler Baker as "Rotarian of the Year" for District 589.

Bill, and his wife, Anne, who is also a Rotarian in the Space Center Club, are strong supporters of the Rotary Foundation and the Benefactor Program.

Picture of District Magazine cover and write-up on the District Conference in Lafayette, Louisiana May 12-14, 1994.

See cake and photos of inaguration.
A native Houstonian, he attended the University of Texas, and graduated from the University of Houston. He served in the U.S. Navy during W.W.II and joined the Harris County Oil Company in 1949 while at the University of Houston. George is now President of the Company, without any plans to retire. He was asked to join the Rotary Club of Houston Heights in January of 1958, and has been a member for 36 years. He was President of the club in 1964-65 and has served on many District committees, including being chairman of Rotary Night at the Rodeo, and twice co-chairman of District Conferences. He was honored by the Heights Rotary club as Rotarian of the Year in 1989-90 and was elected to Heights Rotary Club Hall of Fame in 1991-92. George is married and has one son and two granddaughters and is a member of Grace Presbyterian Church.

Picture and write up from the District Magazine on the District Conference in Lafayette, Louisiana May 12-14, 1994.
Andy Smallwood
Andy has been a member of the Gulfway-Hobby Rotary Club since 1981. He was president in 1988-89 and was named the District's "Outstanding President of the Year". His club made him a Paul Harris Fellow and presented him with the Club's Academic Fellow Award.  He has twice served as Chairman of the Governor Nominating Committee and the G.S.E. Committee. He has worked on several other District committees and has been an instructor at PETS, for three years. Andy's classification is Attorney/Corporate. He is in his twentieth year of private practice representing local and international companies and banks, handling real estate transactions.

Andy believes that his greatest asset in Rotary and in life is his wife, Anita.

Picture and write up from the District Magazine on the District Conference in Lafayette, Louisiana May 12-14, 1994.
Edgar P. Martin

EDGAR "Ed" P. MARTIN, JR., 80, departed this life on February 28, 2009.  Born on April 7, 1928, Ed spent most of his life in Houston.  He was preceded in death by his sister, Ann Huff.   He is survived by his beloved wife of 51 years, JoAn, sons Pat and Mike, grandchildren, Philip, Casey, Craig, Cody and Kelly, and numerous nieces and nephews.  He attended University of Texas, was a member of Alpha Nu Chapter of Sigma Chi and a devoted Longhorn fan.  After college, he enlisted in the Navy.  Ed was the proud owner of Ed Martin & Associates for 40 years.  He was a dedicated Rotarian serving as President of the Heights Rotary Club and founder of the Ed Martin Scholarship Fund. He also served as District Governor for 5890 in 1996/1997.

Write up from his funneral announcement.
Lee, Sophie, and Steve Harris


During the five day District Governor Nominee (DON) training in Anaheim, we met people from all over the world.  At one of the dinners, we sat with couples from Australia, England, and Japan.  The Japanese DON took a picture of our table and sent the photograph to me with a note.  He was "impressed by the fact that such a young man fulfills himself as a governor of a big district."  Although I hadn't thought about it in that way...it's true.  Rotary is fulfilling.  Engaging in service to others and the relations formed with service-minded people is fulfilling.

The uniqueness of Rotary is that it offers opportunities of service as far as you and your club want to take it.  My job is to bring the Rotary world of opportunities to this district and to your club.  Your job is to decide what you want to do. How far do you want to go?  How fulfilled do you want to be?
My goal and challenge to you is to take your club to THE NEXT LEVEL.  The question really is what do you want to do?  Whatever you want will happen.  Whatever you want is possible through Rotary.

Steve is a native Houstonian, and is the Founder of Harris Neck and Back Pain Clinic in Sugar Land, Texas. He attended Oklahoma Christian University, the University of Houston and Logan Chiropractic College, and is a member of the American Chiropractic Association and the Texas Chiropractic Association.

Dr. Harris has served his community as a member of The Fort Bend Chamber of Commerce, Heartbeat Board of Directors, the Fort Bend Independent School District's School-Business Partnership Board, and in-service instructor for school nurses, health teachers and coaches.

A Rotarian since 1977, Steve was the Charter President (1985-87) of the Sugar Land Rotary Club. He also has held membership in the Harrisburg Rotary Club and the Oyster Creek Rotary Club. He has been honored as Rotarian of The Year by both the Oyster Creek Rotary Club and the Sugar Land Rotary Club, and has received two Governor's awards for outstanding services. He has chaired numerous District Committees and has been active in Youth Exchange, Group Study Exchange, Friendship Exchange, and District Conferences.

Steve is married and has one daughter, Sophie (5 years old). He and Lee are Charter members of the First Colony Church of Christ and are both Paul Harris Fellows and Benefactors.

Picture and write up from the 1997-98  District Directory.






1998-99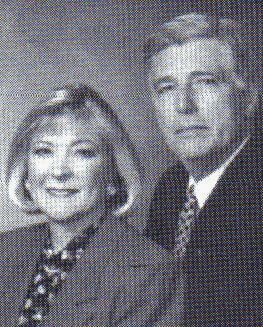 R. H. "Bob" and Barbara Franklin


R. H. "Bob" Franklin was born in Oklahoma and moved to Lake Jackson, Texas in 1944.  Bob has been an Agent for State Farm Insurance Companies for 39 years.
Bob joined the Rotary Club of Brazosport in 1984.  He has served as Secretary, Treasurer, President, Chairman of the Shrimp Boil fundraiser and a Director of all four lanes of service.  He received the District Governor's 1995 Club President of the Year Award and two Governor's awards for Outstanding Service.  He is also active in Rotary Friendship and Group Study Exchange groups.  Bob and his wife Barbara have six children and are members of the First United Methodist Church of Lake Jackson.
Picture and write up from the 1998-99 District Directory.

"Your inquiry saves from obscurity the now deceased but at that time most devoted goodwill and better friendship builder…" Dick H. Gregg, Jr. President of the Space Center Rotary Club 1998-99 noted this about Franklin in year 2008.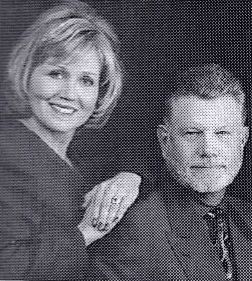 John and Diane Painter



John R. Painter, Jr. is originally from South Carolina.  He came to Houston in 1957.  He graduated from high school at Channelview High School.  Additional study was done at Robert E. Lee Junior College.  John served in the Texas National Guard for over seven years and received an honorable discharge as Staff Sergeant.
John is the founder and owner of Enpro Systems.  He is a self-made business man whose international business operations in tooling and machinery take him all over the world to places like Singapore and other ports of call.  Professionally, he has served as president of the Board of the National Tooling and Machine Association, and has served as secretary for the Houston Association of Steel Plate Fabricators.  John and his wife, Diane, have three children, and a grandson.  They are residents of Northshore in Houston, Texas and members of the Holy Trinity Methodist Church.
John has been involved in community service for many years.  Giving of his time, energy, and finances he has supported and actively participated in many service organizations.  Those include YMCA, President of the Board, which earned him the honor of being named Volunteer of the Year.  He has received the Clyde Speed Award for community service, a prestigious community award.  He has served on the North Channel Area Chamber of Commerce Board of Directors, the Houston Livestock Show and Rodeo Auction Committee, Lions Club of Channelview, was named Small Business Man of the Year, and is now on the Board of Directors for the Galena Park Education Foundation which raised over 5125,000 for teachers who initiate creative and innovative teaching strategies.
Rotary is John's heartbeat!   He has been a Rotarian since 1984.  He has served Rotary in many roles such as board member, treasurer, secretary, president-elect and president (1994-95) of the Northshore club.  He has chaired numerous district committees and has been host to many GSE team members. World Community Service, District Conference and District Assembly have also been part of his service record.  He is very active in the Youth Exchange Program, and was Northshore Club's Rotarian of the Year in 1991.  He is proudly a multiple Paul Harris Fellow 'with a perfect attendance record of fourteen years. John served as ADG in 1997-98.

His greatest vision is to strengthen and make even greater the programs of Rotary which make it the true service organization it is at home and around the world.

Picture and write up from the 1999-00 District Directory.


2000-01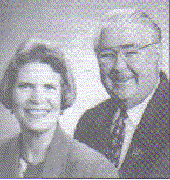 Charles and Barbara Clemmons

Charles E. Clemmons is chairman of Pro-Tern, Inc. a company he founded in 1979.  Previously he was a physicist with the Naval Weapons Lab and principal engineer for Lockheed Aircraft Corporation.  A member of Health Physics Society and Institute of Electrical and Electronic Engineers, he has also served as chairman of Seabrook's Long-Range Planning Committee.  Charlie joined Rotary in 1992.  He spends his spare time mentoring businesses.
Charles is a charter member of the Seabrook Rotary.  He has served as Secretary, Vice President, President Elect, President (for 17 months) and Past President; of the Seabrook club.  He is a Paul Harris Fellow, Benefactor and major donor to The Rotary Foundation.  Both he and his wife are members of the International Fellowship of Rotarians (IYFR) and the International Travel and Hosting Fellowship of Rotary.

Charles is married to the Reverend Barbara Clemmons, co-founder of Pro-Tern, Rotarian, Paul Harris Fellow and currently serving as Associate Minister of Central Christian Church in Galveston, Texas.  They have four children and six grandchildren.

Picture and write up from the 2000-01 Disctrict Directory.


2001-02
Dennis D. and Linda Adams 


Dennis D. Adams completed studies at the University of Houston with a degree in Electrical Technology.  After graduating from the University of Houston, he was employed with Cameron Iron Works in the Engineering department.
He now owns and operates Denny's Electrical Service.  He has been an active member of the International Electrical Contractors Association for 29 years.
Dennis and his wife, Linda, have been married for 32 years and have a son, Brad, daughter-in-law, Kristi, and a wonderful grandson, Matthew.  They have been residents of the Spring Branch area for 30 years and are members of the First Baptist Church in Rusk, Texas, where their second home is located.
He served as leader of Junior Achievement for three years, represented his company with the Chamber of Commerce and United Way.  He is a professional member of American Society of Safety Engineers, and has spent three years on the Houston Livestock Show & Rodeo Steer Auction Committee.  He has been a member of Masonic Lodge and the Shrine for 29 years.  He has served as board member and president of a private Christian school which his son attended.
He became a member of the Rotary Club of Houston Heights in 1992 and realized the benefits of helping others through Service Above Self.  He has served as a club director for five years, worked in three District Conferences, was club President for two terms.  He hosted a German Friendship exchange, was District Assembly Chairman, is a Paul Harris Fellow and benefactor and served as Governors Representative for two years.
"Whatever It Takes" is his theme; through this he aspires to help Rotary grow, introduce and involve Rotarians to all of the many ways we can help others.  Unless you have participated, you can never appreciate the gratitude, fulfillment and the many wonderful people around you. MANKIND IS OUR BUSINESS!!!

Picture and write up from the 2001-02 District Directory.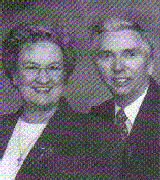 Jon J. and Evelyn Eiche


Jon Eiche was born in New York, raised in Tennessee, and has lived in Houston for the past 13 years.  He received a B.S. Degree in Business and Economics from East Tennessee State University in 1959, a Master of Arts degree in Government (specializing in Russian area studies) from Indiana University in 1966, and a Foreign Area Specialist Designation from the U. S. Army Institute for Advanced Russian and East European Studies in Garmisch, Germany, in 1968.
Jon's employment background began in 1959 as an officer in the United States Army, retiring with the rank of Lt. Colonel in 1979.  For the next 15 years, Jon occupied senior management positions in subsidiaries of leading American corporations, among which were Johnson Wax and PepsiCo, Inc.  He is currently President and CEO of The Living Bank International, a non-profit organization that promotes organ donation.
Jon began his membership in Rotary in the Cookeville Rotary Club in Tennessee, receiving his first Rotary pin from Past Rotary International President James Lacy.  He is a member of the Bear Creek-Copperfield Rotary Club and has served as Secretary, President-Elect, and President of that club.  Jon's district responsibilities have included membership on the District Foundation Raffle Committee, the District Literacy Committee, the District React Committee, and as Chair of the District Donor Education Committee.  In 2000, he served as Assistant Governor to Past District Governor Charlie Clemmons.  Over the past three years, Jon has been instrumental in creating a unified organ and tissue donor awareness program for Rotary International.
Jon is married to Evelyn Quintrell Eiche, a Speech Pathologist.  They have two children, Jon and Keith and two grandchildren, Jim and Christopher.  Jon and Evelyn are members of St. Mark's Episcopal Church of Bellaire, Texas.  Jon and Evelyn are Paul Harris Fellows, Benefactors to the Rotary Foundation, and charter members of the Rotary Foundation's Bequest Society.

Picture and write up from the 2002-03 District Directory.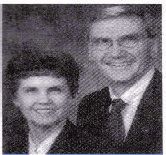 George M. and Beverly Yeiter


Following his college education, majoring in accounting, George's career has included public accountancy, sales, and management.  Both George and Beverly are principals in the CPA firm of Yeiter & Company, P.C. (established in 1980), located in Houston, Texas.  The firm provides taxation, consulting and financial services for individuals and closely held businesses.
George started his accounting career with Ernst & Ernst, CPA's, followed by sales and management positions in the communications industry.  He has designations as a CPA/PFS (Personal Financial Specialist) and as a CFP (Certified Financial Planner).  He has authored several books and speaks at seminars and conventions across the country on real estate tax law.
In the 1960's George resided in Hong Kong where he became proficient in Cantonese-Chinese.  He relocated to the Philippines due to civil unrest during China's "Cultural Revolution".  Military service started in 1970 when he worked as a Radio Operator.  Following Officer Candidate School, he served for the next two years as a signal officer assigned to the 19th Special Forces Group of the Army National Guard.
George was one of the organizers of the Galleria Area Chamber of Commerce, serving on its Board of Directors for 3 years and as President.  After serving 8 years on the Board of Directors and 2 years as President of the Realty Investment Club of Houston, George served on the Board of Directors of the National Association of Real Estate Investor Associations.
During his 15 year Rotary tenure, George has served in many club and district positions including two terms as Assistant Governor.  He has been Club Rotarian of the Year 3 times and received the Governor's Award for Distinguished Service.
A native of Oklahoma, Beverly also is a CPA, and holds an MBA with an emphasis in Accounting.  Her Bachelor of Science degree, from the University of Houston is in Math and Computer Science and she worked in the computer-programming field for 20 years.
Both George and Beverly are members of the Gulfway/Hobby Airport Rotary Club.  They are Major Donors, Benefactors and Bequest Society members of the Rotary Foundation.
Married 18 years, they have five children and six grandchildren.  Their hobbies include ballroom dancing and travel.

Picture and write up from the 2003-04 District Directory.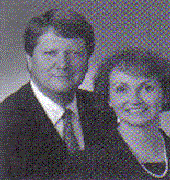 D'Lisa Simmons and Michael Barnes

Born in Texas City, Texas, D'Lisa is an attorney practicing in Houston, Texas.  Prior to attending law school, D'Lisa graduated from the University of Houston-Clear Lake with a Bachelor's Degree in Business Administration.  D'Lisa earned her law degree from South Texas College of Law, during which time she was also awarded a Rotary Ambassadorial Scholarship from District 5910 to attend the National University of Singapore.  Additional international studies include a summer abroad at the University of Hong Kong with a clerkship at Sinclaire Roche, a London-based law firm with offices in Hong Kong.  After working with several litigation firms in Houston, D'Lisa is currently the principal of Simmons & Associates.  D'Lisa was invited to join the Galleria Area Rotary Club in 1990, and has served as secretary, international director, bulletin editor, activities director, fund-raiser chair, membership chair, and president.  Additionally, D'Lisa has been active in District 5890's Youth Exchange; GSE as a coordinator, committee member, and host family; the Ambassadorial Scholarship committee; host counselor for an Ambassadorial Cultural Exchange student; Council on Legislation; Foundation Alumni; "Shots Across Texas" program; Hunger Task Force; Habitat for Humanity; Centennial Committee; District Conference and aide to the RI representative; and the Nicaragua projects.  D'Lisa has chaired or co-chaired the following committees: Visit from the Library of Congress Russia Exchange; International Lane of Service; GSE; and Matching Grants.  D'Lisa has served as an Assistant Governor and District Leadership Trainer.  D'Lisa has previously served on other non-profit boards, various committees for the Houston Bar Association, and is currently a member of the board of directors of Justice for Children.  D'Lisa is a multiple Paul Harris Fellow, as well as a Rotary Foundation benefactor.  In addition, she has been honored with Paul Harris Fellowships by PDG Bob Franklin and PDG George Yeiter.
D'Lisa is married to Michael Barnes, also a Paul Harris Fellow and Rotary Foundation Benefactor.  Michael is a citizen of the United Kingdom, having been the last English baby born in Egypt in 1955.  His family home is in the beautiful cathedral city of Salisbury.  Throughout his childhood, Michael lived in many countries due to his father's military career.  In his career, Michael has served 12 years with the British Military, as both a Green Beret and a Combat Engineer.  Michael was educated at the Royal School of Military Survey and the University of East London.  He is a registered land and hydrographic surveyor with the Royal Institution of Chartered Surveyors.  Having worked for multi-national corporations for 20 years, Michael is now the principal of Barnes & Associates, a firm providing survey consultancy to the oil and gas industry and professional marketing services, specializing in geospatialdata analysis.

Picture and write up from the 2004-05 District Directory.


2005-06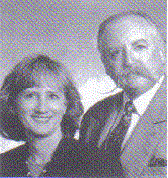 Charlie and Laura Thorp
Charlie Thorp was born in Corpus Christi, Texas, graduated from the University of Texas in 1970 with a BFA degree, specializing in graphic design and began his professional career in Houston, opening his own graphic design firm, C.A.Thorp Studio,lnc. that same year.
For fifteen years, he was a part time instructor and recently served as head of the Design Studio at The Art Institute of Houston. He has given that up to become Governor.
Charlie is a Paul Harris Fellow" and a Benefactor of Rotary International.  He has been a member of the Heights Rotary Club since 1975 serving on the Board of Directors, Secretary, President Elect and President in 1981-82. along with his selection to the Heights Rotarian Hall of Fame.
He has held numerous District 5890 chairmanships including Rotary Information, Rotary Foundation, five times with the Group Study Exchange Committee, most recently for the Mysore, India Exchange.  He and his wife Laura have hosted teams from Mexico, Peru, Brazil, Australia, India (twice) and Japan.
His design work for Rotary can be seen in the official District 5890 Banner, logos for the Hunger Plus project, Cancun, Corpus Christi and the Cruise Conferences, 9/11 Memorial Walk, Polio Plus Christmas card and the Rotary Zone Institute.
Laura is a University of Texas graduate and partners with Charlie in their graphic design firm.  Both are involved in the Houston Heights Association serving as President - Charlie in 1984 and 1990 and Laura in 2001.  They live in an historic home in the Heights, have two grown children and two grandchildren.

Picture and write up from the 2005-06 District Directory.


2006-07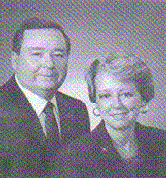 Susan "Suzi" C. and Bill Howe
"Suzi Howe will represent the Greater Houston community as Rotarv District Governor in 2006-2007. She graduated from the University of Kansas with a degree in Elementary Education. After graduating, she opened South Shore Montessori. a private school for children ages 6 months through the 6th grade. She serves as President of the Montessori Administrators Network for the Houston area.
Suzi received the "Assistant Governor of the Year" award from Past District Governor George Yeiter and the "Four Avenues of Service Citation", presented to her by District Governor D'Lisa Simmons. This award was presented because of her work with awards for teachers in CCISD, her work with the "Children of the Dump" in Nicaragua, her work building park benches for the Clear Lake community, and her leadership as President of the Space Center Rotary Club. She has also received the Rotary Foundation District Service Award.

She most recently received the Dome City Award on behalf of all Houston-area Rotarians. The recognition ceremony applauded Houston's "can-do" response to disaster in the wake of the hurricanes of September 2005, and the city's ongoing efforts towards rebuilding lives.

Suzi was named Administrator of the Year by the National Association for the Education of the Young Child, Woman of Excellence by the Federation of Houston Professional Women, and Frisbee Queen at her Montessori School.

Suzi and her husband Bill have been married for 32 years and live in Friendswood. When asked how he will support Suzi in her role as District Governor, he said, "I will go wherever she sends me... to play golf!"

Bill graduated for the University of Kansas with a degree in chemical engineering and from UHCL with an MBA. He works for Sterling Chemicals in Texas City. They are active volunteers and board members at Armand Bavou Nature Center, where she served as President and now serves on its Foundation board. She saw the Center through hard times and was able to bring together a board of community leaders who provided the leadership to sustain the Center.

On the District level, Suzi has served as the chair of the District Governor Nominating Committee, Chair of the Grants Committee, District Trainer, Finance Committee, Strategic Planning Committee, and the District Conference Committee.

She spends her abundant free time growing heirloom tomatoes and squashing tomato hornworms.

Several copies of the District Newsletter were available to view.  These were the July, August, October, November, December, January, March, and April.

Picture and write up from the 2006-07 District Directory.


2007-08


Jeff and Tracee Tallas

Jeff Tallas was born in the Spring Branch area of Houston. At the age of 9, his family moved to Sugar Land where he has lived for most of the last 30 years. He received a B.B.A. degree in Marketing from Texas A&M University in 1989. From there, he obtained a pharmaceutical sales position with Merck Incorporated in Dallas, Texas.

Jeff decided to take his future into his own hands in 1 995 and moved back to Sugar Land where he started his own business. He joined various service organizations including the Fort Bend Chamber of Commerce where he served on the Board of Directors, the Texas A&M Houston Reveille Club where he served as the secretary, treasurer and president, The City of Sugar Land Redistricting Committee, and The City of Sugar Land Lthics Review Committee.

Today, Jeff is the owner of Tallas Insurance and Financial Services. Jeff received his LUTCF designation as well as his Series 6 and 63 License. He provides individuals and businesses with complete insurance and financial reviews. His focus includes but is not limited to auto, home, life, and business insurance as well a range of financial products that include IRA's, 529 College funds. Annuities, and a variety of other retirement vehicles.

A Rotarian since 1996, he has served the Sugar Land Rotary club in many positions including Club Service Committee, Fund-Raising Committee. Membership Committee, Secretary and 2002-2003 President. He has served the District as a leader for the Nicaragua hearing aid project, a member of the Grants Committee and as an assistant governor. Jeff is a Paul Harris Fellow and a member of the Bequest Society.

In 2003, Jeff married Tracee, a native of Louisiana who obtained her B.S. in Accounting from the University of Houston. She worked as a senior accountant for Senterra Corporation until the birth of their first child. Connor Reagan Tallas was born on February 1, 2005 and is also a Paul Harris Fellow.

Picture and write up from the 2006-07 District Directory, District Governor Elect.

 







2008-09




Rhonda and Eric Kennedy



Rhonda Kennedy joined the Rotary Club of Sweeny in 1994. After serving as Avenue Chairman for all four lanes of service, Foundation Chairman, Membership Chairman and Fundraising Chairman, she served as Club President in 1999-2000. Immediately following her Presidential year, Rhonda served as Assistant Governor for PDG Charlie Clemmons 2000-2001 and again for PDG Dennis Adams 2001-2002. Rhonda has served District 5890 every year since 2002 in various capacities. Chairman of District Assembly, Chairman of All club Meeting, Foundation Raffle Chairman and was the District Conference Chairman in 2006-2007 for DG Suzi Howe. As a member of the District Conference committee since 1999 she has served on numerous of sub-committees.

Rhonda and husband Eric or both members of the Paul Harris Society, multiple Paul Harris Fellow and Rhonda is also a Benefactor. Rhonda and Eric have hosted two Youth Exchange Students and considered that to be one of their most rewarding experiences through Rotary.

Rhonda and Eric have been married since 1979 and they have two children. Their youngest son, Kasey age 20, who decided at the age of 12 to become a firefighter and is now realizing that dream, and their oldest son, Erin, age 27, who has worked in the family business since 1999 and recently added a wonderful daughter-in-law to their family. Her name is Paige. Rhonda was born in the Houston Heights and graduated from Aldine High School. Eric and Rhonda moved to Sweeny in 1979. Rhonda has managed their Simmental cattle operation since 1992 while being active and serving as a Board Member to Sweeny 4-H, Brazoria County Fair Association and the Sweeny Chamber of Commerce and the Sweeny Rotary Centennial Foundation.

Eric, also a Rotarian in the Rotary Club of Sweeny since 1999, is the owner of Mechanical Field Services, a company he started in 1988, and specializing in rotating equipment repair. Born in Orleans, France, Eric moved to the United States in 1960 by his adopted parents and settled in Texas. Eric served as an Assistant Governor, for the 2007-2008 year, and will serve in that capacity for the 2008-2009 Rotary year.

Picture and write up fromthe 2008-10  District Directory, District Governor. 






2009-10




 Edward A. and Robin Charlesworth


District Governor Ed Charlesworth is a licensed Clinical Psychologist in private practice with his wife, Robin, in northwest Houston.  After earning a doctorate in clinical psychology from the University of Houston in 1980, he completed his internship and post-doctoral fellowship programs at Baylor College of Medicine.  He has been the Director of Willowbrook Psychological Associates since 1982.  He is the author or co-author of several books, including Stress Management: A Comprehensive Guide to Wellness and Mind Over Money.  In 2005, Ballantine Publishing issued a completely updated and revised 20th anniversary edition of his book, Stress Management: A Comprehensive Guide to Wellness, dedicated to Rotary International and introducing coping tools related to service and meaningful pursuits.


Ed's professional memberships have included the American Psychological Association, Texas Psychological Association, Houston Psychological Association (past member of the Board of Directors), the Biofeedback Society of Harris County (past president), Biofeedback, Society of Texas (past member of the Board of Directors), and the American Association of Psychophysiology and Biofeedback.  Ed is a strong believer in civic activities as a way of giving back to his community.  He is a Charter Member of the Rotary Club of Willowbrook (1984) and a Past President (1988-89).  He has served as Community Service Chair, Club Service Chair, Membership Chair, Newsletter Editor and GSE coordinator. He was also honored as club Rotarian of the Year.


In District 5890, he has also served various positions, including District Conference Committee Chair, Group Study Exchange (GSE) Chair, District Mediation Chair, Friendship Exchange Committee Chair, Rotary Youth Exchange Committee, Disaster Relief Committee, and Rotary Alumni Foundation Chair.  He was GSE Team Leader to Romania in 2000.  Ed and Robin have hosted many Youth Exchange students and GSE team members through the years.  Ed was a crew leader during the Jimmy Carter Work Week, during which 100 Habitat for Humanity homes were built. He has also served as Sergeant-at-Arms at PETS and Zone Institutes.


In addition, Ed is a Past President of the American Heart Association.  He has received several citizenship commendations from the Houston Chief of Police for his participation with the Houston Police Bicycle Relay Team to raise money for the Leukemia & Lymphoma Society.  Robin has assisted the team by arranging home hosting with Rotarians across the U.S.A. and Canada for the bicycle teams.

Ed and Robin have been married for thirty-five years.  They have two daughters: Brittany (age 25), who now lives in San Antonio and is a sales manager for Marriott Corporation; and Allison (age 20), who attends Texas Tech University.  Ed met Robin at the University of Houston in an advanced level psychology course entitled "The Psychology of Emotions and Motivations".  Robin holds a Masters Degree in Psychology and works with Ed in the private practice.  Robin, also a Past President of Willowbrook Rotary (1998-99), served as District Literacy Chair for ten years.  She has also served as Auction Chair for the premier fundraiser (2008) of the Pearl Fincher Museum of Fine Arts.

Both Ed and Robin enjoy traveling, wine-tasting, bicycling long distances on recumbent bikes, and sailing. Ed runs marathons and Robin walks half-marathons.  Ed treks to Colorado annually for cross-country skiing.  They hope to spend summers in Colorado after his year as Governor.

"We can all contribute something to this world to make it a better place "with our own two hands," and there is no better way to serve than with our fellow Rotarians."

Writeup and picture from the August 17, 2009 Blastoff.